Hey again. I'm back for more .gifs for you all. Unfortunately, the last .gif blog I did, the uploads for the Book Thief did not work as the others did. So I will add in .gifs for Tony Stark/Iron Man from Iron Man (2008), Iron Man 2 (2010), The Avengers (2012), Iron Man 3 (2013), and The Avengers: Age of Ultron (2015) and a few new pics from the new Captain America the Winter Soldier (2016). If this upload does not work, then I will just have to tell you about my fun, but also very boring life. Okay?
Cacao,
Lukas Contreras
#1: Iron Man flying
These are just the few flying sequences of Iron Man from all Marvel movies Robert Downey Jr. has played in. Enjoy! :-)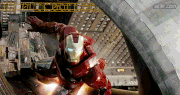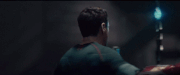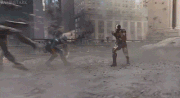 Well, I hope that didn't make you sick to your stomach!