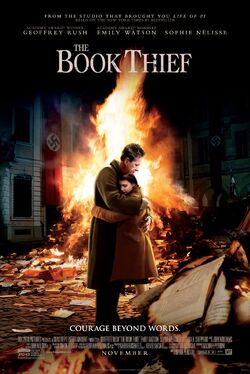 Based on the novel by the same name, The Book Thief is a 2013 American drama. It was released on November 15, 2013.
It is 1939. Nazi Germany. The country is holding its breath. Death has never been busier, and will become busier still.
Liesel Meminger is a foster girl living outside of Munich, who scratches out a meager existence for herself by stealing when she encounters something she can't resist–books. With the help of her accordion-playing foster father, she learns to read and shares her stolen books with her neighbors during bombing raids as well as with the Jewish man hidden in her basement.
Sophie Nélisse as Liesel Meminger
Geoffrey Rush as Hans Hubermann
Emily Watson as Rosa Hubermann
Ben Schnetzer as Max Vandenburg
Nico Liersch as Rudy Steiner
Joachim Paul Assböck as SS officer
Sandra Nedeleff as Sarah
Hildegard Schroedter as Frau Becker
Rafael Gareisen as Walter Kugler
Gotthard Lange as Gravedigger
Godehard Giese as Policeman on train
Roger Allam as Death
Barbara Auer as Ilsa Hermann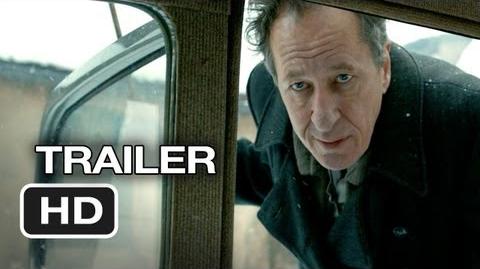 Ad blocker interference detected!
Wikia is a free-to-use site that makes money from advertising. We have a modified experience for viewers using ad blockers

Wikia is not accessible if you've made further modifications. Remove the custom ad blocker rule(s) and the page will load as expected.